Hey there! So about a month ago I switched to WordPress. I'll be honest here. If I said I wasn't having second thoughts throughout the actual process I would be lying. My laptop almost found itself smashed to smithereens against my wall. However, now that I'm situated I'm glad I went through those wretched two or three days and I am loving WordPress. Seriously.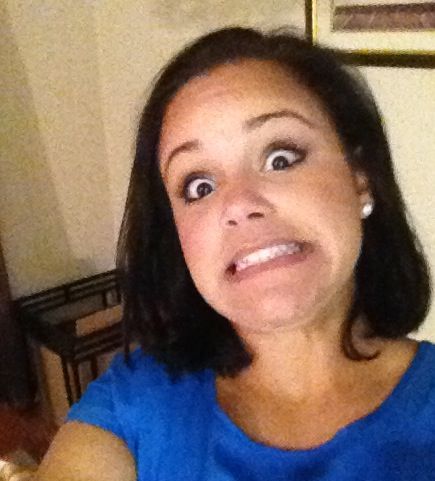 On my Resources page, I have a link to A Royal Daughter's series of  Blogger vs WordPress. If you are having any thoughts about moving to WordPress (or are just curious as to the differences between the two platforms), I urge you to go read it. She did a great job explaining the differences between the two platforms and I'm not even going to compete with that.
Do I look down on bloggers who are on the Blogger platform? Absolutely not. It's a big investment of time (and money) being a blogger, and when you move to WordPress you also incur hosting fees. However, after Google decided that my design site was generating spam (which it wasn't) they deleted my site, at least temporarily. I was not even able to access it through my Blogger dashboard. Not fun, people. Not fun.
If you have decided to make the switch, and are planning on doing it yourself, I advise that you do all your research first. This is not something you dive into head first and wish for the best. I did, and I immediately returned to Blogger (this was only a 40-minute ordeal) until I did some homework. I switched my A record on my DNS settings and after I couldn't make heads or tails out of it, I switched my A record back. A big thanks to Lauren for holding my hand through that.
Now, for the part I was procrastinating on talking about: my personal experience with moving to WordPress. Without naming any names (as I hired someone to do the transfer for me) let's just leave it at this: do your research when you are hiring someone to do this for you (and I definitely recommend hiring someone to do it for you). Ask for references…RECENT references. Talk to those references. Ask them about their experience and if they would recommend the person you're hiring. I hired someone who did a great job in the past, but has dropped the ball recently and I would not recommend them now.
The best thing that came out of it was that I had to learn how to do a Blogger to WordPress transfer myself in order to correct many mistakes. Many mistakes. One of which left my domain name floating in cyberspace, and another that killed my traffic. I was NOT a happy camper.
I just installed my first design on WordPress, and I am currently working on my first Blogger to WordPress transfer for another blogger. Wish me luck, and I'll reveal who it is once we finish her transfer!
Update: I now offer Blogger to WordPress migrations
I couldn't let other bloggers go through what I went through. Hire me and I promise you will have a smooth transition! You'll be in contact with me every step of the way via text messages and/or e-mail. See what others have to say about their experience on my Testimonials page.
*   *    *    *
Now, meet one of my fabulous sponsors (and the girl who helped me through my WordPress transition!):
This girl rocks my socks off. She's down to earth, lives in sunny California….is a techie and is a sweetheart. Held my hand when I moved to WordPress and was my shoulder to cry on. Did I also mention I just designed her WordPress blog? She could also use any and all wedding advice! You'll love her!