4. WordPress SEO
WordPress SEO – I LOVE this plugin! It guides you on optimizing each and every post and page for the search engines. It lets you know whether it's optimized (green light), needs some more work (yellow light), or has no optimization (red light). In the image above, I've placed red X's on where the plugin let me know that SEO optimization needed help. In a nutshell, you want your SEO keyword to appear in your content, your meta description, your post's URL, its title, and it's special SEO title that the plugin is creating. It's possible to have a one title for your post and a different one appear as it's SEO title for search results, but the plugin recommends they match for a better impact.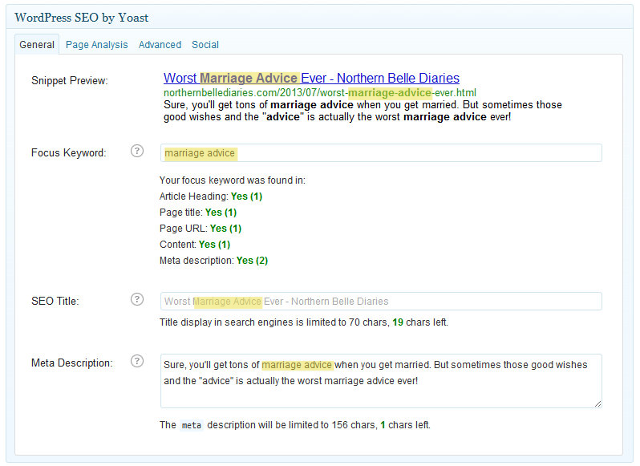 Above is an example of excellent SEO optimization. All the requirements are in green, and I've highlighted the specific targets in each item in yellow. As you can see, the meta description I wrote ends up being the description of the post that shows up in search engine results (snippet preview). Ensuring that your keyword appears in the meta description optimizes your search engine results! Love it!
5. WP-Optimize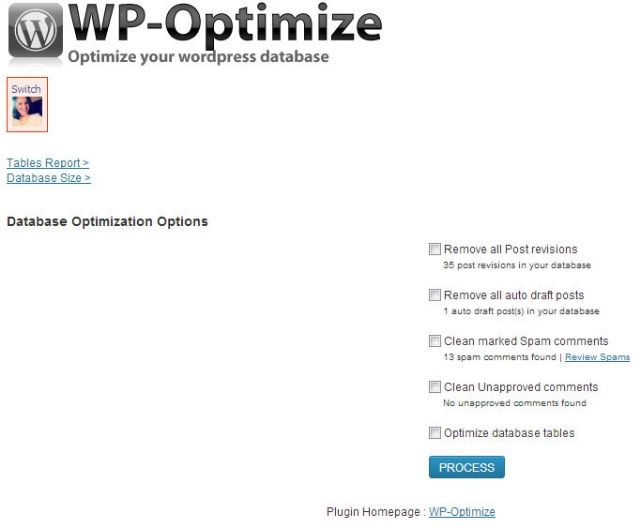 WP-Optimize: clearing cache of draft posts. I don't know about you, but each of my posts has about 16 or more revisions. This particular one had over 40. WP saves each revision of your draft as a separate post. This is extremely useful in case something happens and you need to revert back to an earlier revision! After a while, these revisions can slow down your site because there's so much stored data. At one point, I emptied the cache of over 500 post revisions!
6. Limit Login Attempts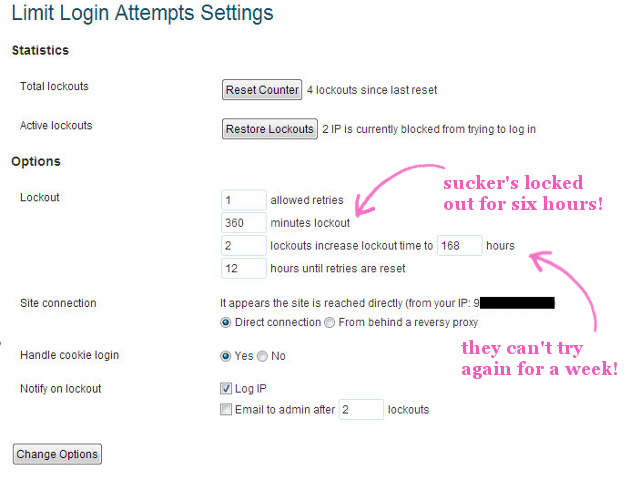 Limit Login Attempts – By default WordPress allows unlimited login attempts. This plugin blocks an IP address from making further attempts after your specified limit on retries is met. It also allows you to limit the number of retry attempts when logging in. Look, I know my password, and the probability of me typing in that password incorrectly is pretty low. That's why I set it to only one retry. If I can't get my own password in on the retry, I probably shouldn't be logging in to my account.
7. Better WP Security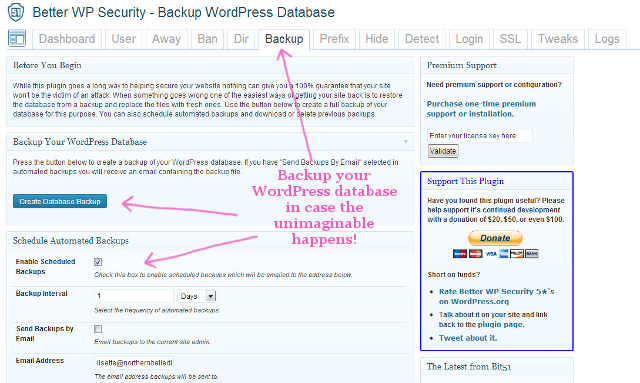 Better WP Security – Database backup. Need I say more? As a self-hosted blogger, I and I alone am responsible for ensuring that my site can be recovered in case it's hacked. Will it be hacked? Not likely, but I have already have several measures to make it difficult to hack my site. The first is the Limit Login Attempts plugin. This is the second one. Another good security plugin is Wordfence. That one allows you to block certain IP addresses from reaching your site (useful for crazy exes or other negative people.