I had a different, deep post planned for today, but seeing as it's Just Because I decided to keep things light.
The drying time of nail polish.
Never fails. I got a pedicure on Saturday. I wore flip flops. Even sat my toesies under the UV light. Then I was straightening a rug at home and dropped the rug on my big toe. Smudge. FML.
Dyeing my hair dark brown will make it look "Elvira" black.
If you don't know who Elvira is, Google her.
People don't really need that question answered to the fullest degree.
Rachel
asked me how my GYN appointment went. My response? Surely normal: "I mean…your naked crotch is all up in your doc's face in all its glory." Yep. Pretty sure an "okay" was all she was expecting.
Googling your symptoms will always land you on cancer and/or incurable diseases.
Ugh, my back! Kidney stones? Maybe I should do a search. A little search and your life turns into hell. That's my biggest problem. Every single symptom leads to a myriad of diseases. Once I had convinced myself I had colon polyps. Another time, I swore I had tapeworms. Screw you, Google and WebMD!
By definition, ignorant people don't know they're ignorant.
Cut your losses and move on.
Just when you realize you haven't thought about a disgusting bug in a while…
You remember, in vivid detail, what the nasty cockroaches in the South look like.
When you host a link-up you are forced to deliver.
And this is why today you got the crappiest of crappiest posts. my bad.
That's all I have right now. Over and out.
Before you link up, the folks at Shabby Apple want to give you a $50 credit towards anything in their store. Shabby Apple is an online dress boutique that specializes in vintage and retro dresses. Enter to win a fabulous new addition to your wardrobe! I think you should enter. Just Because!

a Rafflecopter giveaway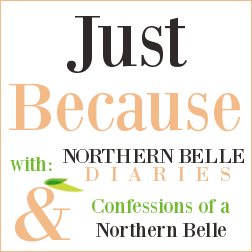 <div class="Just Because-button" style="width: 200px; margin: 0 auto;"> <a href="https://www.lalalisette.com" rel="nofollow"> <img src="http://i1276.photobucket.com/albums/y469/NBelleCreations/May2013/justbecause_zps3431e086.png~original" alt="Just Because" width="200″ height="200″ /> </a> </div>