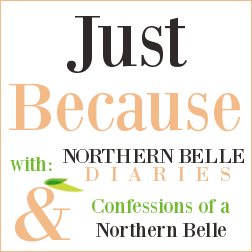 I'd like to thank each and every person who shared their intimate details with the world in my last blog post. I discovered
I had HPV
(one of the cancer-causing strains) and needed surgery to correct it. I received an abundance of support from you all and I am forever grateful. That post also reminded some women to make (or keep!) their GYN post and generated much-needed discussion on a topic that's not covered very much in the media. THANK YOU ALL.
I would love for you to think that I had a genius post for today, but I don't. I'm not gonna lie. Sometimes, like Tuesday, I have a pretty serious post. Sometimes I have
a hilarious post.
And sometimes…I dunno. I feel the urge to produce something just for the sake of producing something.
I came across this post on Facebook, an article that describes how
Americans speak English totally differently from each other
. In case the name of my blog didn't give you a clue, I'm a Northerner. Born and raised in New York City, to parents who to this day struggle with English, I was destined for language challenges.
When I was working at a pastry shop in college, I was admonished for "pronouncing pecans incorrectly." Um, what? As a Northerner I pronounce it as PEE-cans. He, very condescendingly, informed me it is pronounced as pee-KAHNS. Well you know what, Rich?
I wasn't wrong. I said it right the first time
!
Just like the words '
caramel
' and '
pajamas
,' America is divided on how to pronounce many words. The biggest pet peeve of mine was when I got made fun of for talking about my
sneakers…NOT tennis shoes
!
How do YOU pronounce the words in this article? P.S. High fives for those who call them sneakers and NOT tennis shoes!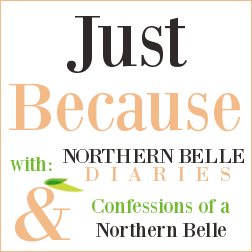 <div class="Just Because-button" style="width: 200px; margin: 0 auto;"> <a href="https://www.lalalisette.com" rel="nofollow"> <img src="http://i1276.photobucket.com/albums/y469/NBelleCreations/May2013/justbecause_zps3431e086.png~original" alt="Just Because" width="200″ height="200″ /> </a> </div>
 Loading InLinkz …