This weekend I intend on doing lots of sleeping! This week's freebie was inspired a little by Rihanna's song "Shine Bright Like a Diamond." We all shine a little brighter when we're happy, so don't forget to show your inner beauty! Last night we went out dancing and had a blast at our usual place in Savannah, SubZero. It's so pretty. But I LOVED the new lounge we discovered walking around.
CHIVE Sea Bar and Lounge is decorated with blue uplighting, mother-of-pearl, greens and purples. There are also crystal chandeliers, white tables and silver and purple chairs. The food is to die for. I tried buffalo for the very first time and I actually liked it! Parmesan mashed potatoes was amazing, and their trio skewers of seared scallops, rosemary shrimp, and buffalo were divine. Jazz sets the atmosphere, their wait staff is lovely, and they even have a huge flatscreen TV that was playing an Audrey Hepburn movie, flanked by purple velvet curtains. I fell in love with it!
Here's a picture of their pretty bar: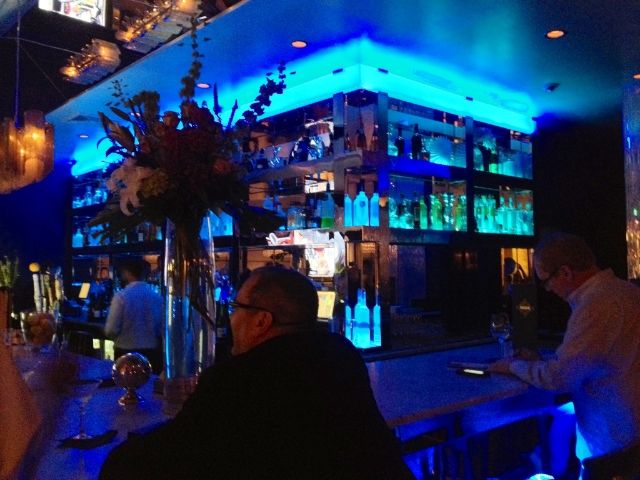 and some of the seating area (we had a high-top):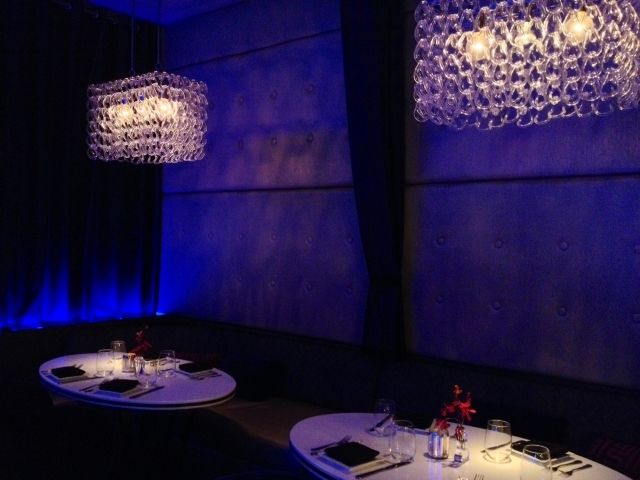 I will definitely be returning. Any takers?
Have a nice weekend everyone!